Invitations are the first chapter to the story of your big day. Finding incredible invitations are exciting not only for you and your love, but for the guests who are so supportive to you. The way you choose to welcome your guests will set the vibe for what is to come. Creative Weddings has a variety of colors and themes to choose from, it's time to welcome your guests creatively. We offer the finest papers such as Crane, Vera Wang, and Monique Lhuillier. We also use prominent methods of printing such as letterpress and engraving. We know what it is to make a bride feel special and proud, let us show you a few of our favorites.
This beautiful invitation includes a fabulous red bouquet. This sets the bride's color theme and adds texture and depth. Who says a bouquet is only for the aisle?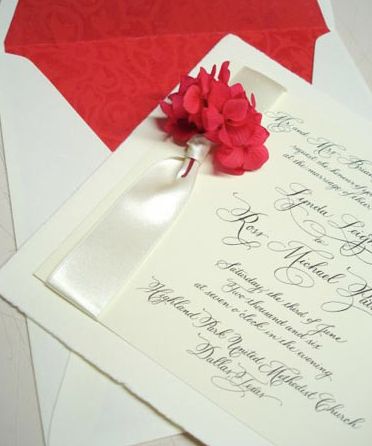 We love this elegant bow that hugs around your embossed invitation. One could say it symbolizes the 'gift of marriage.' The silky ribbon gives your invitation an extra layer of beauty.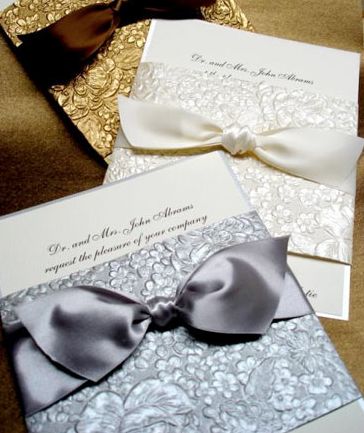 This gorgeous set is beautifully polished with silver layers. This would be perfect to set the mood for your whimsical winter wedding.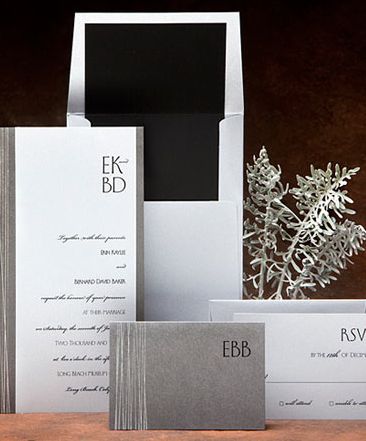 When guests open the envelope to this invitation, they will immediately know they are about to enjoy a ceremony under the sun. The sandy starfish is simply a creative way to set the theme to your beach wedding, and your guests know will to pack their sandals!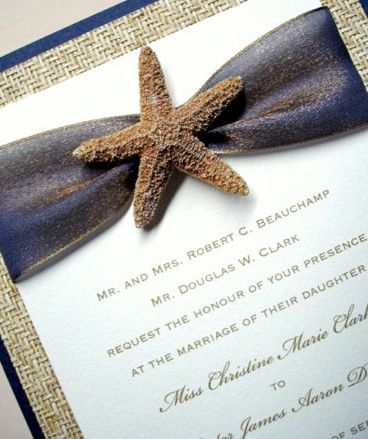 This hand-crafted tree on your invitation could symbolize family, the growth of the couple, or state that your wedding may be outdoors. You could put your own spin into it when you welcome your guests to your big day.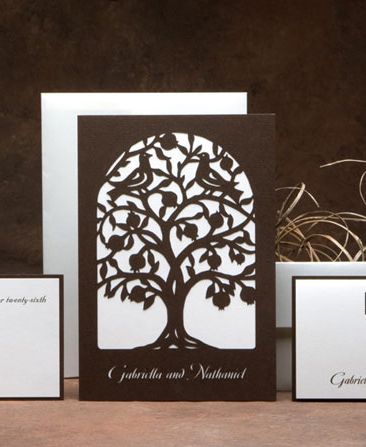 For more invitations look through our Invitation Gallery.
For suggestions, Contact Us.