The guest book is one of the first impressions you will have of your guests, thus playing an important role in your wedding. This will contain lasting memories for the years ahead. As a couple, you will be able to look back on all of your loved ones that attended your important day in history, and see their personal messages about your big day.
If you are planning a non-traditional wedding, there are many out-of-the-box ideas for a guestbook.
For a destination wedding, a fun idea could be to have your guests sign a rotating globe. Maybe they can sign where they have been, where they are from, or would like to travel to someday.
Another fun idea that puts a fun spin a classic guest book would be to have a photo booth set up at your wedding reception. Guests will have a ball with their photo shoot. They could then glue the photo strip inside of your guest book and will sign next to their photos.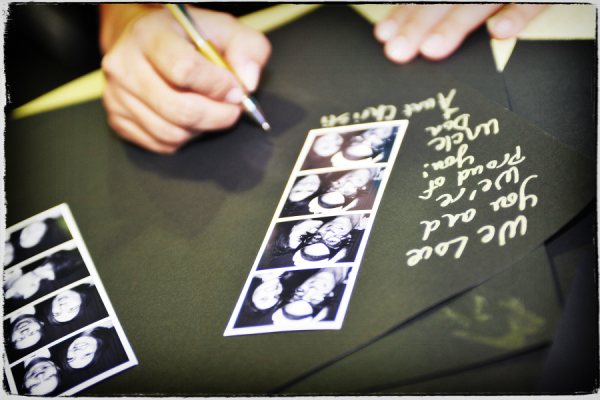 Of course, there is always the traditional approach where you and your partner could add photos of the precious memories that have lead up to this moment, bringing forth a photo album or scrapbook quality.
You can also just have blank pages with a simple beautiful design or poetry inside. Add elegance with Creative Wedding's lush fabrics and designs. Having a beautiful ink pen and holder to match your guest book adds a beautiful and sophisticated quality. Even more so when all your accessories match your guest book too.
Whether you decide to have your own spin to a traditional approach or a unique guest book, guests feel appreciated that you will always remember their support. And it's a beautiful way to remember your special day.
Click to browse our guest books and other wedding accessories