Imagine the sand between your toes, the sound of waves, and the warm sunshine. Ahh…we can!
A beach wedding is wonderful for all your senses, and having your friends and family there supporting your true love makes it even more unforgettable. When you have such a beautiful setting, you may want to enhance the scenery with a charm of your own. Creative Weddings has many gorgeous products to create your perfect beach wedding theme.
Invitations are the start to your story. It is the first chapter of your big day, which is why picking the right one is so important. You may want to showcase scenes of the beach in your invitation, or have a theme with light and warm colors.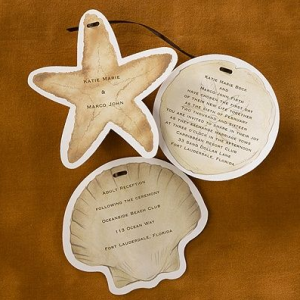 Creative Weddings provides a sea of beautifully crafted wedding accessories. Choose from flower baskets, garters, unity candles, ring pillows, to match your beach wedding theme. Take a look at this gorgeous album, guest book with elegant fountain pen.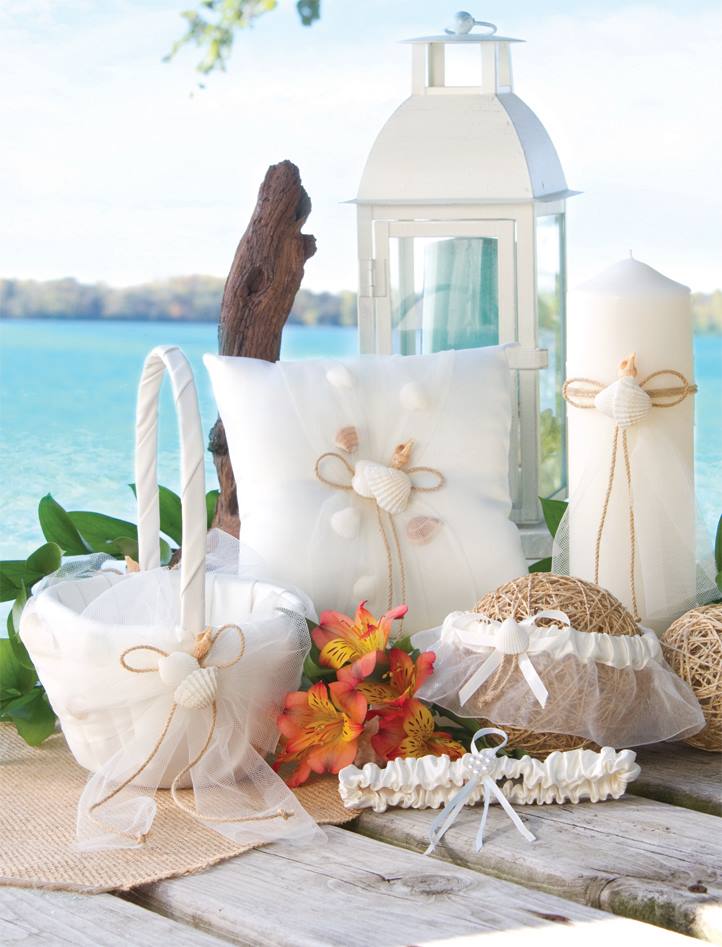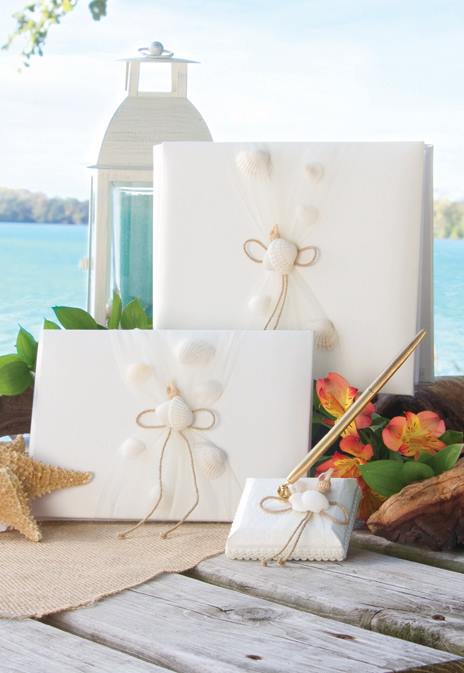 And for dessert, we sure have something sweet. Creative Weddings has a variety of elegant wedding cake toppers and accessories like matching his and her Champaign flutes and our seashell knives with clear handles that will shimmer in the sun.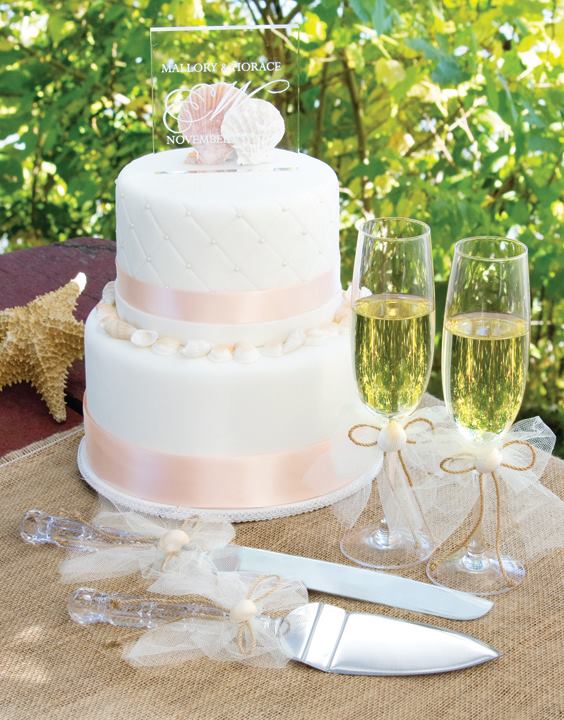 Make an appointment with Creative Weddings and follow us on Pinterest for more beach wedding inspirations.